One of the most memorable New Year's Eve celebrations I have ever attended was in Pietralunga, Italy. My husband, Bert, and I had left the States the day after Christmas and arrived at our house, Caifiordi, on Dec. 27th. Our initial plan had been to spend a quiet New Year's Eve with a home cooked Italian meal by the fireplace at Caifiordi. Nothing wrong with that plan; it would have been delightful. Our sense of adventure took over, however, when we heard that one of the hotels in Pietralunga had a huge New Year's Eve celebration including dinner and dance. At this point in time, our Italian was deplorable so we were very uncertain as to the details of this celebration. The only thing we knew for certain was the location. So we dressed in our finery and made our way to the Candeletto, the Swiss looking hotel in the tourist zone outside Pietralunga.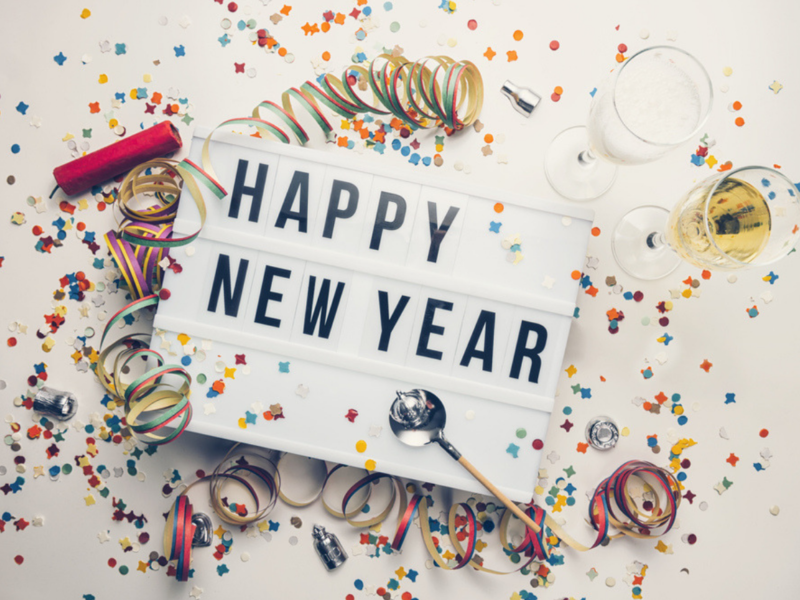 We arrived a little after 8, which we thought would be in keeping with the normal Italian custom of eating dinner late. We also arrived without reservations, something we never even considered necessary. Of course, as our luck would have it, the restaurant was full, not a spare seat to be seen, and the antipasti was already being served. An understanding restaurant manager, realizing that we were strangers, demonstrated the exuberant Umbrian hospitality I have come to know and love happy new year 2022. He quickly set up a table for two near a much larger group, served us antipasti and wine and otherwise settled us into a long evening of food and festivities.
And then the food. There are simply no words to describe the quality and quantity of the food we ate that evening or the flourish with which each course was presented. The antipasti consisted of various traditional meats and cheeses, olives, and crostini (small rounds of baquette covered with spreads made of chicken pate, olive paste or vegetable pate). Then the pasta-not one kind but two. The first with a white sauce and the local procini mushrooms so highly prized in this part of Umbria. The second with a heartier red ragu sauce. In between the courses, in the Italian way, was time to engage in conversation and people watching-probably designed as an aid to the digestion. Now the meat course-beautiful pieces of pork, lamp, and chicken-with vegetable side dishes. Then the salad served in the European custom last as an aid to digestion. Following that were fruit and two desserts. Throughout we had been served various white and red wines to complement each course and, just at the stroke of midnight, a glass of prosecco (the Italian sparkling wine) arrived. We all went outside onto the terrace where we would look down onto the lights of Pietralunga. We had sparklers to waive while we drank our prosecco, the bells rang out and everyone wished each other "auguri"-"anno nuovo felice"-congratulations, happy new year.
Back inside, just when I thought we would be leaving for hearth and home, coffee was served and the dancing began. And, oh, do the Italians dance. Grandmothers dance with granddaughters; men with men; women with women; old men with younger children; lovers with lovers. In fact, everyone in the place was dancing except for the only two Americans there-my husband and me. We did not know the dances being danced-the mazurka, the Viennese waltz, the polka. So, I tapped my foot in time with the music. In the meantime, we had made friends with the large group seated next to us-no one deterred by the lack of a mutual language. At one point, with an inquiring glance toward my husband, one of the men took me onto the dance floor where I stumbled through a polka-both highly entertaining for others to watched and being highly entertained by the pure joy of the occasion. And the Italians dance for hours. Once begun, the dancing lasted until the wee hours of the morning when exhausted and stuffed like the proverbial Christmas goose, Bert and I went home to sleep for almost an entire day. It takes a great degree of stamina to celebrate Italian style.
This is a great time of the year to write down goals, redefine some, and see where you want to be in 3, 6, 9, and 12 months from now. After writing these goals down, it is now time to take ACTION! The #1 thing that stops entrepreneurs in their tracks is ACTION. We have all the tools, resources, and systems to be successful but we do not implement nothing that we have or learn. In 2010, I learned so much about Internet Marketing and Network Marketing that it will be crazy for me to "awww, none of that stuff works!"
Why would I say that if I have not implemented anything or test anything for a long period of time to see the results?!! We have to take action and test systems to see what works for us, what adjustments we need to make, or if we need to simply try something else. Action is going to be the thing that separate the WINNERS from the LOSERS this year and Beyond! Everything you learn and implement and test, you are bound to get the results you want. It is time to move forward in a New Year and Take action!